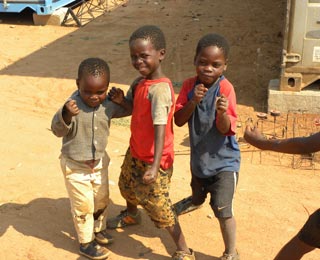 Culture of relationships in Africa
In our approach, the context of the African culture being based around relationships is essential. The cultural differences between the rational west and relationship-oriented Africa is enormous. The rural African communities are characterised by mutual blood relationships, care between tribe members, spiritual power and the unwritten power of tribal chiefs. Rituals and traditions have determined the life of these people since time began. Decisions are usually taken collectively and all assets or means are shared by the community and go to those people who are most needy. This is particularly decisive when it comes to determining the needs of the whole community.

Individual development is only relevant if it adds value to the community. Only when people can see the value of supporting their community first, it can be successful. Therefore we are convinced that leadership development is only optimal when it takes place in people's own environment and takes local customs into account. Investing in these relationships is essential and experience has taught us that these relationships have become the hidden force behind our total approach. This approach is very important in order to map current needs and implement solutions in consultation with local authorities.